Travelling in Phu Quoc island, that is a pity if you missed the opportunity to visit Bai Dai beach, because of it is the beautiful and untouched beach.
Bai Dai (Long beach) is located in the North of Phu Quoc, has a coastline of 1,500m, along the beach with big and tall of blue birch trees, upright rows. About 800m from shore is a small island, that is Doi Moi island with a wild sandy beach long 50m, ideal for tourists coral diving, fishing. Bai Dai is one of the most famous beaches in Phu Quoc island and the destination should not missed when travelling in pearl island!
The sea here is blue and less of boats. Visitors have the opportunity to breathe fresh air, attract by sea captivated and native forest. Bai Dai beach is seemingly forgotten paradise with sunshine, cool water and melodic quiet space filled with unspoiled.
Bai Dai beach was voted by Concierge.com network (a Australia website about tourism, hotel) top 13 in the beautiful and pristine beaches in the world, and top 10 by BBC.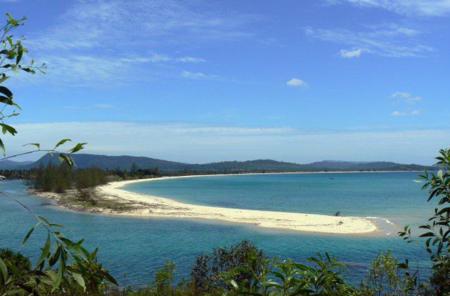 Nowaday, Bai Dai beach has become the destination for many domestic and foreign tourists to enjoy when travel to Phu Quoc island.