1. Ingredients:
– 1 can coconut milk (400ml)
– 1 tbs tapioca starch
– 2 tbs sugar
– 1/3 tsp salt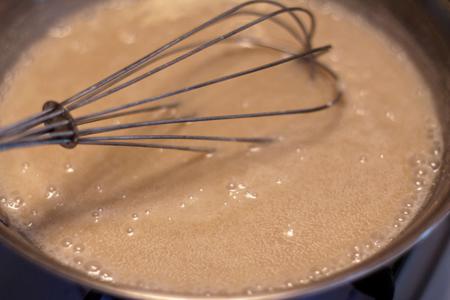 2. Instructions:
Heat the coconut milk, sugar and salt together in a saucepan, whisking to dissolve the sugar and salt.  
Reduce the heat and simmer until the sauce is smooth and slightly thickened.  
Remove from the heat and keep warm.