In this article I introduce you 7 beaches which are most famous in Vietnam and also abroad such as: Phu Quoc beaches, Doc Let, Cua Dai, Lang Co,…
# 1. Phu Quoc beaches
Phu Quoc is the largest island in Vietnam, it owns many unspoiled beaches that not many people know about. One of them that we known as one of 2 Vietnamese beaches enter world's top 100 beaches is Bai Dai beach. The other that  we can not missed to talk about that is Sao beach. Read more A perfect moment in Sao Beach – Phu Quoc island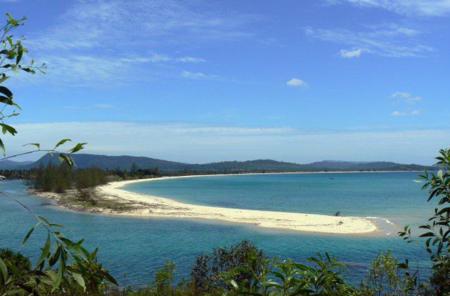 # 2. Mui Ne beach in Phan Thiet
In recent years, Mui Ne tourism has strongly developed because of the number of tourists increased sharply. Mui Ne is famous for rolling sand hills and vast sand grounds with green coconut trees. Mui Ne Beach is wide and the water is warm and clear. This is an ideal location for swimming. Discover more about Mui Ne.
# 3. Lang Co beach in Hue
With over 10km long white sand beach, Lang Co beach is famous for its natural conditions and the most beautiful scenery in Vietnam. The scensery of Lang Co are vast blue sea, flanked by tropical forest and undulating mountains.
# 4. Doc Let beach in Nha Trang
Doc Let Beach is situated on the Ninh Hoa coastal area, 50km north of Nha Trang – Khanh Hoa province. This lovely stretch of beach front is long and wide, with chalk-white sand and shallow water. Doc Let beach has clear water, unspoiled coastal scenery and seemingly endless stretching sand dunes.
# 5. Phu Yen beaches
The Phu Yen beaches are very beautiful, the most famous beach is Ganh Da Dia.
# 6. Cua Dai beach in Hoi An – Quang Nam
With over 3 km in length and up to 300m in width, white sand and blue, windy sea and covered by green coconut trees, Cua Dai beach is one of the most the beautiful beach in Hoi An – Quang Nam province. 
# 7. Tra Co beach in Mong Cai – Quang Ninh province
Tra Co beach is one of the beaches should go when traveling in Vietnam. Tra Co beach is an ideal place to spend holidays. Read more: Tra Co beach – One of the most beautiful beaches in Vietnam